Countryfile - A Picture of Britain: A Stunning Collection of Viewers' Photography (Hardcover)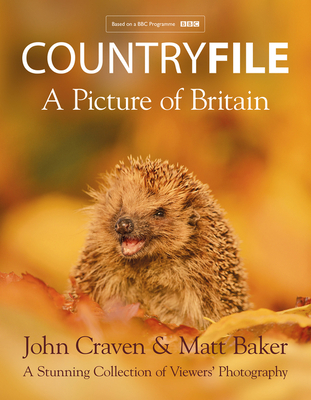 Description
---
Published In Aid of BBC Children in Need *
The Countryfile Calendar has brought nature into our homes for nearly three decades, and now this comprehensive collection captures the essence of each season, bringing together viewers' photographs of the British countryside throughout the year.
The Countryfile Calendar is an institution, raising millions for BBC Children in Need and celebrating the glorious range of British nature photography. Now nearly three decades of stunning images taken by Countryfile viewers have been brought together for the first time in a unique, all-encompassing view of rural Britain, offering a month-by-month guide to the natural world around us.
John Craven, who has chaired the judging panel from the start, introduces this treasury of images, and he is joined by Matt Baker in picking out their personal favourites, as well as describing what is going on in each month. Illustrated with beautiful colour photographs throughout, this book brings the beauty of the countryside to you - whether you are at the southern tip of the Scilly Isles or in the far north of the Shetland Islands, and everywhere in between.
* At least 30,000 from the sales of this book will go to BBC Children in Need (charity number 802052 in England & Wales and SC039557 in Scotland)
About the Author
---
John Craven was born in Leeds, West Yorkshire and started his journalistic career as a junior reporter on the Harrogate Advertiser. He first hit TV screens in his psychedelic shirts and jumpers presenting a children's talk show called Search, in which enthusiastic youngsters aired their views. Then followed John Craven's Newsround, the world's first news bulletin for children, though millions of adults watched as well.In 1989, Jon made the move away from children's TV and began to present Countryfile, tackling rural and farming stories from foot-and-mouth disease to the ban on fox hunting. Still reporting from the countryside after 50 years in television, John has been awarded an OBE for services to rural and children's broadcasting.Matt Baker has been a presenter on Countryfile since 2009. He grew up, from the age of 10, on a farm in Country Durham. He has also been a presenter on Blue Peter and The One Show. He now lives in Buckinghamshire.