Country Flowers Of A Victorian Lady (Hardcover)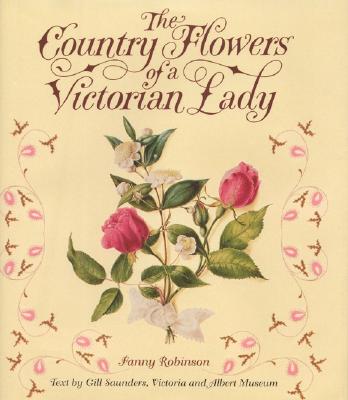 Description
---
Hailed by the press as a publishing phenomenon, The Country Flowers of a Victorian Lady is a classic work that will "change the way we look at flowers forever" (Mail on Sunday, London).
Over the past 150 years Fanny Robinson's "Book of Memory," as she called it, has been enjoyed as a treasured heirloom by her family. Now, for the first time, her beautiful work -- arguably the most exquisite collection of Victorian flower paintings in existence -- can be appreciated by all.
Fanny's exceptional book combines elegant watercolors with evocative poetry that is finely illuminated in the manner of a medieval Book of Hours. Using the symbolic Language of Flowers, she invests each flower grouping with subtle and often highly romantic meanings -- indeed, it is thought that the volume was intended as a lasting tribute to a lost lover.
In her fascinating commentary on the paintings, Gill Saunders, a senior curator in the Department of Prints, Drawings and Paintings at the Victoria and Albert Museum, London, explains the intriguing floral symbolism and takes the reader on a delightful journey into Fanny Robinson's leisured and cultivated world of flower, pen and brush.