Eight Hands Round: A Patchwork Alphabet (Paperback)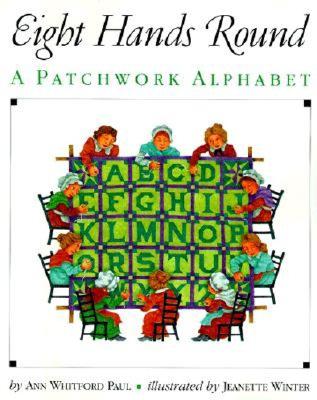 Description
---
"Paul provides information about pioneer life through speculation about the origins of 26 quilt patterns, one for each letter of the alphabet. The variety of colors and designs makes the quilts themselves the real stars of the book [and] will [encourage] students to develop their own creations in cloth or on paper." —SLJ.
Outstanding Books of 1991 (NYT)
Notable 1991 Childrens' Trade Books in Social Studies (NCSS/CBC)
Books for Vacation Reading (NYT)
About the Author
---
Ann Whitford Paul's second book for children grew out of her long-time love of quilts. She lives with her family in Los Angeles, California.
Jeanette Winter is the illustrator of more than a dozen children's books, including Hinny Winny Bunco by Carole Greene. She has twice been the recipient of the American Illustrators Guild Award. She lives in Frankfort, Maine.