The Read-Aloud Handbook (Paperback)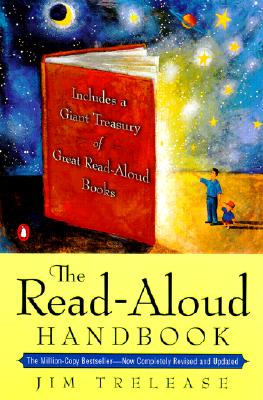 Description
---
Every child can become an avid reader, and this beloved, classic guide shows how to make it happen. Jim Trelease explains:
-- How reading aloud awakens children's imaginations and improves their language skills
-- How to begin reading aloud and which books to choose
-- How to create reader-friendly homes, classrooms, and libraries
-- How to lure children away from the television and video games Jim Trelease has made reading aloud a special pleasure for millions of people. With this revised edition he offers a new generation of parents, teachers, grandparents, and siblings the chance to discover the rewards-and the importance-of reading aloud to children.