Satan: Christianity's Other God: Legend, Myth, Lore, or Lie Historical and Biblical Proof of how Man Created Satan and Made S (Paperback)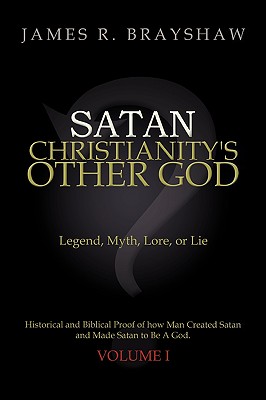 $30.95

Usually Ships in 1-5 Days
Description
---
This groundbreaking work brings a completely new perspective on the concept of Satan. Satan is a construction of religious culture and believing in a supernatural Satan is to believe in more than one God. A journey through the Scriptures and history reveals that God did not create the Satan of Christianity and that Satan didn't exist in the theology of the people of God until they spent time among cultures steeped in mythology.
In making a convincing case against the existence of Satan, many proofs are considered. Just for starters, the Hebrew word translated as Satan (sawtawn), was not understood by the ancients as a name but simply means "adversary". The doctrine of Satan is examined and found to be absent from the Scriptures.
In the pages of this book, the Scriptures are explained to show how scholars have imposed their belief in a cosmic Satan onto passages that have nothing to say about such an entity. As man struggles to make sense of the Creator, becoming free of a belief in Satan as a second, lesser God, takes the reader a long way towards understanding the One God in the Universe.