From the Deep Woods to Civilization: Chapters in the Autobiography of an Indian (Paperback)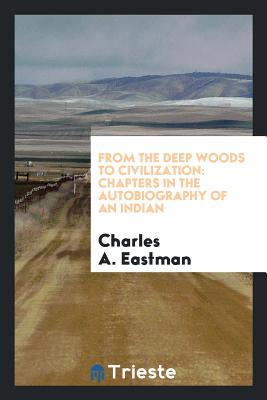 $14.99

PLEASE EMAIL OR CALL FOR AVAILABILITY
Description
---
About the Book
Books about Native American Studies consider aspects of the history, culture, community, and current experience of indigenous peoples in North and South America since the arrival of Europeans. Titles include: A Plea for the Indians: With Facts and Features of the Late War in Oregon, The Serpent Symbol and the Worship of the Reciprocal Principles of Nature in America, Birds Without a Nest: A Story of Indian Life and Priestly Oppression in Peru, Ceremonies of the Pomo Indians, Die Kultur der Pueblos in Arizona und New Mexico, North American Indian Fairy Tales: Folklore and Legends, Ethnobotany of the Tewa Indians, The Indians of Greater New York, and With the Indians in the Rockies.
About us
Trieste Publishing's aim is to provide readers with the highest quality reproductions of fiction and non-fiction literature that has stood the test of time. Our titles are produced from scans of the original books and as a result may sometimes have imperfections. To ensure a high-quality product we have:
thoroughly reviewed every page of all the books in the catalog
repaired some of the text in some cases, and
rejected titles that are not of the highest quality.
You can look up "Trieste Publishing" in categories that interest you to find other titles in our large collection.
Come home to the books that made a difference