Wake Up To Your True Identity: Revealing The Biblical Nationality Of The So-Called African Americans (Paperback)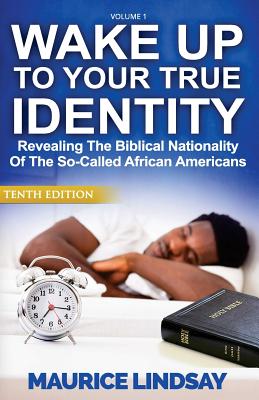 $14.99
Email or call for price.
Description
---
Have you ever wondered why we, the so-called African Americans, are the most oppressed and unfairly treated people in the Americas? Aside from the obvious color of our skin, which is taught to be an inferior color in this society, have you ever questioned why this country hates us so much? If so, I want you to know that it's not by coincidence that we are the victims of such differential treatment here in America. There is a sound biblical reason for the injustice that has been placed upon both us and our ancestors for over the last 400 years of living here, and Wake Up To Your True Identity explains exactly what that reason is. In this spiritual awakening, Maurice Lindsay takes the so-called African Americans on a biblical journey, revealing to them their history, their heritage, their purpose, and most importantly their identity. This book also reveals the solution that will lead to the complete liberation of the so-called African Americans from their oppressors. All of those who considers themselves to be "African American" or "Black" you should have the courage to read this book. We have been a lost, oppressed, and sleeping people for too long, and it is time for us to awake from our slumber and become who God predestined us to be.
About the Author
---
Maurice Lindsay is an activist, social historian, writer and publisher. He is best-known for his widespread educational blog, TruthOverTradition.com, where he shares untaught biblical and historical truths about the African Diaspora. His book series, Wake Up To Your True Identity, has become an instant classic in black history literature, challenging African-Americans nationwide to rethink everything they've been taught about their history from schools and religions. Maurice currently lives in South Carolina with his wife, Ashley, and their five children.