Animals in the Water (My First Noisy Bath Books) (Bath book)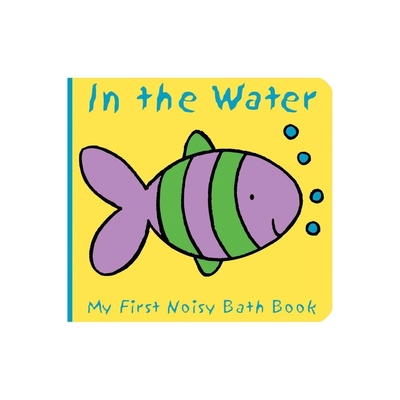 $6.99

PLEASE EMAIL OR CALL FOR AVAILABILITY
Description
---
Shake, splash, and learn about ocean animals with this fun noisy bath book for babies!
Baby will love this adorable bath book and will be laughing and playing in the tub while discovering animals in the ocean! Bright, humorous animal pictures appear on every vinyl page that is soft yet durable. A rattle embedded inside the book makes an amusing jingle that will evoke baby's laughter. Explore under the sea and find a crab, a starfish, a school of fish, an octopus, and a seahorse!
Perfect for anyone looking for infant bath toys for children ages 0-2 who love the water and animals
A waterproof and extremely durable book for fun in the bathtub and for a distraction during changing!
A delightful gift for new parents and newborns at baby showers, birthdays, holidays, and beyond!
What parents and grandparents are saying:
6-month-old loves it! She can look at pictures, turn pages herself, rub it on her sore gums and on her forehead, shakes it because she likes the rattle. So many uses! Well worth the money!
My daughter loves this book. It's great to also use for outside the bath when they're still learning how to interact with books. A must to use prior to board books
Baby loves it. Uses it in bath and as a diaper change distraction.
My 6-month-old baby loves this book. She spends a lot of time shaking it to hear the rattle and chewing it in the bath! Great distraction technique when she gets fussy when it comes to getting her dry and dressing her. For the price, it's been a lifesaver.