The Book of Lamentations (New International Commentary on the Old Testament (Nicot)) (Hardcover)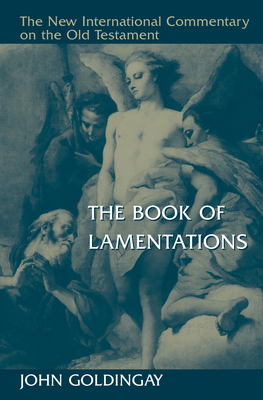 $40.00

Usually Ships in 1-5 Days
Description
---
The book of Lamentations is one of the most vivid representations of grief and trauma in the Hebrew Bible. Written in the wake of the fall of Jerusalem to the Babylonian Empire, it is comprised of five poems of twenty-two stanzas each, in a manner of tight formal unity unparalleled by any other work in the Scriptures.
In this volume, widely respected Old Testament scholar John Goldingay analyzes these and other aspects of Lamentations while keeping a constant eye on the book's meaning and use as Christian Scripture. After a thorough introduction that explores matters of background, composition, and theology, Goldingay provides an original translation of the book from the Masoretic text along with verse-by-verse commentary.
About the Author
---
John Goldingay is the David Allan Hubbard Professor Emeritus of Old Testament at Fuller Theological Seminary. He is the author of numerous commentaries and books, including the NICOT commentary on the book of Jeremiah, Reading Jesus's Bible: How the New Testament Helps Us Understand the Old Testament, and an original translation of the Old Testament entitled The First Testament.