Stolen Horses (Flyover Fiction) (Paperback)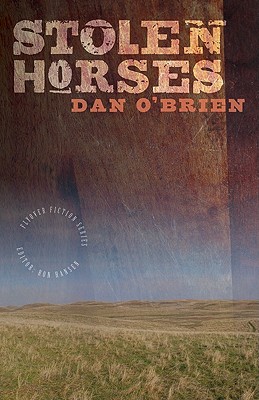 Description
---
McDermot, Nebraska, is a pleasant, scenic western cattle town situated in the Pawnee River valley—just the place for people seeking refuge from their hectic city lives. It is also just the place for those who have made their homes on this haunting prairie since the late nineteenth century. Ideal for both, McDermot means everything to those native inhabitants and something very different to those who are looking for a new life.
As the native residents wrestle with the arrival of outsiders, a local journalist uncovers a medical scandal epitomizing the problems facing the divided community. After the death of two men, it falls to the ancient but powerful district attorney to mediate a resolution between the clashing interests of the new and the old West. And the Thurston family, descended from the town's first citizen, sets out in its own way to fight the forces threatening to destroy it. This is the story of new and old interests colliding, of small western plains towns confronting the forces of "progress."
About the Author
---
Dan O'Brien is the author of numerous novels and memoirs, including Buffalo for the Broken Heart and The Contract Surgeon, winners of the Western Heritage Award for best nonfiction in 2001 and for best fiction in 1999, respectively. Buffalo for the Broken Heart was the One Book South Dakota selection for 2009. Equinox: Life, Love, and Birds of Prey, is available in a Bison Books edition.
Praise For…
---
"Interconnected lives in the small western Nebraska town of McDermot navigate the rocky transition from rustic old ways to new money opportunities and opportunists in the slow-burning latest from O'Brien."—Publishers Weekly
— Publishers Weekly
"[Dan O'Brien] gives a fairly large number of characters individual attention, making them, with their good traits and bad, all quite memorable."—NPR's All Things Considered
— Alan Cheuse
"Some books take you beyond reading. They take you inside, into your feelings and emotions. I "felt" this book. I believe that anyone with any land ownership in their lineage will also feel Stolen Horses."—Nancy Simpson, Book Vault Bookstore
— Nancy Simpson
"Like a runaway team of Clydesdales, O'Brien's writing grabs the reader and pulls them along page by page. Grab the covers tightly, and ride along with Stolen Horses."—Alan J. Bartels, Nebraska Life
— Alan J. Bartels