The Nebraska Sand Hills: The Human Landscape (Hardcover)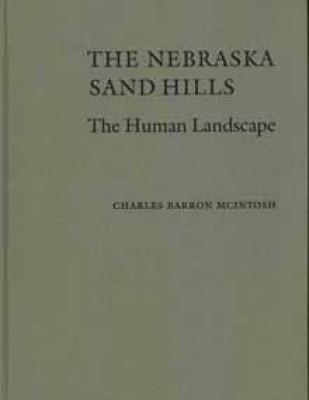 $175.00

PLEASE EMAIL OR CALL FOR AVAILABILITY
Staff Reviews
---
This is a brand new book!!
— Teena
Description
---
Charles Barron McIntosh has devoted a lifetime of scholarship to the history of human activity on Nebraska's Sand Hills, the spare, beautiful land that occupies much of western Nebraska. From carefully deciphering Native American occupancy through rigorous analysis of thousands of arrowheads, to patiently combing through decades of courthouse land title transaction records, McIntosh has mastered the sweep of centuries of human interaction with the land. We learn how the land shapes humankind, far more than pride would have us believe, and we see that perhaps our real success lies in learning how to live with the land, rather than attempting to master it.
The Nebraska Sand Hills reflects McIntosh's lifetime of learning, reading, questioning, analyzing—in short, everything it means to be a scholar; seldom are these efforts so well demonstrated. His affection for this unique landscape is present on every page.
About the Author
---
Charles Barron McIntosh is Professor Emeritus of geography at the University of Nebraska-Lincoln. His articles on topics ranging from timber culture to trails of exploration have appeared in such journals as "Geographical Review" and "Annals of the Association of American Geographers." This is his first book.