Stories of the Sioux (Paperback)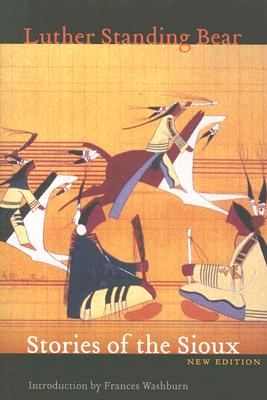 $9.95
Usually Ships in 1-5 Days
Description
---
Luther Standing Bear, a Lakota Sioux born in the 1860s, heard these legends in his youth, when his people were being moved to reservations. In haunting mood and imagery, they celebrate the old nomadic life of the Sioux, when buffalo were plentiful and all nature fed the spirit. The twenty stories honor not only the buffalo but also the dog, the horse, the eagle, and the wolf as workaday helpers and agents of divine intervention; the wisdom of the medicine man; and the heroism and resourcefulness of individual men and women.
About the Author
---
Luther Standing Bear is the author of Land of the Spotted Eagle, My People the Sioux, and My Indian Boyhood (all available in Bison Books editions).
Frances Washburn is an assistant professor of American Indian studies and English at the University of Arizona and the author of Elsie's Business (Nebraska 2006).