Neoliberalism and the Biblical Voice: Owning and Consuming (Routledge Studies in Religion) (Hardcover)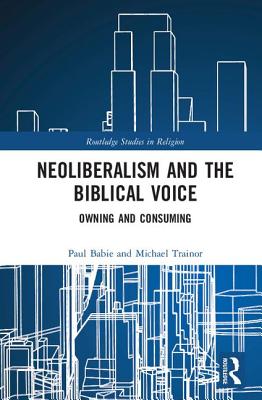 $170.00

Usually Ships in 1-5 Days
Description
---
This book compares our contemporary preoccupation with ownership and consumption with the role of property and possessions in the biblical world, contending that Christian theology provides a valuable entry point to discussing the issue of private property--a neoliberal tool with the capacity to shape the world in which we live by exercising control over the planet's resources.
Babie and Trainor draw on the teaching on property and possessions of Jesus of Nazareth. They demonstrate how subsequent members of the Jesus movement--the writers of early collection of Jesus sayings (called 'Q'), and the gospels of Mark and Luke--reformulated Jesus' teaching for different contexts that was radical and challenging for their own day. Their view of wealth and possessions continues today to be as relevant as ever. By placing the insights of the Galilean Jesus and the early Jesus movement into conversation with contemporary views on private property and consumer culture, the authors develop legal, philosophical and theological insights, what they describe as 'seven theses', into how our desire for ethical living fares in the neoliberal marketplace.
About the Author
---
Paul Babie holds a Personal Chair of Law in the Adelaide Law School of The University of Adelaide. Michael Trainor is Senior Lecturer in Biblical Studies at the Australian Catholic University, Adelaide.