The Cultural Politics of Food, Taste, and Identity: A Global Perspective (Hardcover)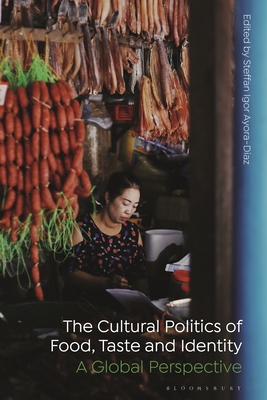 $115.00
Usually Ships in 1-5 Days
Description
---
The Cultural Politics of Food, Taste, and Identity examines the social, cultural, and political processes that shape the experience of taste. The book positions flavor as involving all the senses, and describes the multiple ways in which taste becomes tied to local, translocal, glocal, and cosmopolitan politics of identity. Global case studies are included from Japan, China, India, Belize, Chile, Guatemala, the United States, France, Italy, Poland and Spain.
Chapters examine local responses to industrialized food and the heritage industry, and look at how professional culinary practice has become foundational for local identities. The book also discusses the unfolding construction of "local taste" in the context of sociocultural developments, and addresses how cultural political divides are created between meat consumption and vegetarianism, innovation and tradition, heritage and social class, popular food and authenticity, and street and restaurant food. In addition, contributors discuss how different food products-such as kimchi, quinoa, and Soylent-have entered the international market of industrial and heritage foods, connecting different places and shaping taste and political identities.
About the Author
---
Steffan Igor Ayora-Diaz is Professor at the Faculty of Anthropological Sciences of the Autonomous University of Yucatan, Mexico.