King of Kings: God and the Foreign Emperor in the Hebrew Bible (Hardcover)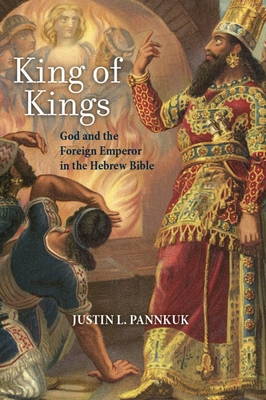 $64.99

Usually Ships in 1-5 Days
Description
---
From the eighth to second centuries BCE, ancient Israel and Judah were threatened and dominated by a series of foreign empires. This traumatic history prompted serious theological reflection and recalibration, specifically to address the relationship between God and foreign kings. This relationship provided a crucial locus for thinking theologically about empire, for if the rival sovereignty possessed and expressed by kings such as Sennacherib of Assyria, Nebuchadnezzar of Babylon, Cyrus of Persia, and Antiochus IV Epiphanes was to be rendered meaningful, it somehow had to be assimilated into a Yahwistic theological framework.
In King of Kings, Justin Pannkuk tells the stories of how the biblical texts modeled the relationship between God and foreign kings at critical junctures in the history of Judah and the development of this discourse across nearly six centuries. Pannkuk finds that the biblical authors consistently assimilated the power and activities of the foreign kings into exclusively Yahwistic interpretive frameworks by constructing hierarchies of agency and sovereignty that reaffirmed YHWH's position of ultimate supremacy over the kings. These acts of assimilation performed powerful symbolic work on the problems presented by empire by framing them as expressions of YHWH's own power and activity. This strategy had the capacity to render imperial domination theologically meaningful, but it also came with theological consequences: with each imperial encounter, the ideologies of rule and political aggression to which the biblical texts responded actually shaped the biblical discourse about YHWH.
With its broad historical sweep, engagement with important theological themes, and accessible prose, King of Kings provides a rich resource for students and scholars working in biblical studies, theology, and ancient history. It is an important resource for understanding how the vagaries of history inform our ongoing negotiations with concepts of the divine.
About the Author
---
Justin L. Pannkuk is Instructor of Humanities at Culver Academies.