The Teachings of Smith Wigglesworth: Ever Increasing Faith and Faith That Prevails (Paperback)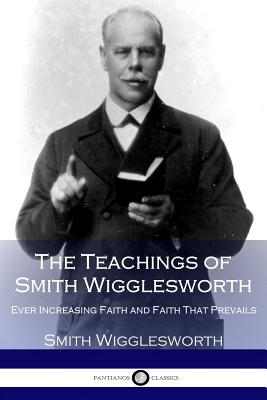 $9.98
Email or call for price.
Description
---
The two works which constitute this volume are referred to as the Apostle of Faith; together, they count among Smith Wigglesworth's finest writings.
A superb tutor in Christianity, Smith Wigglesworth remains renowned for his unfettered and graceful commentaries upon matters of devotion and doctrine. A talented and convincing writer, Wigglesworth passionately retells the story and words of Jesus Christ in a way so heartening and joyful that many readers are moved to enthusiasm.
Wigglesworth was above all a man of God, who put his talents for teaching and writing to their fullest use. A simple yet profound quality of faith reverberates through every chapter of this book, which is accessible and digestible by Christians of all ages. As one of England's best-known preachers, Wigglesworth was an influential part of the Pentecostal movement of the late 19th and early 20th century.
As the titles suggest, the chief subject in this collection is Christian faith, or more concisely how such faith is correctly expressed as a celebration and enforcement of one's closeness to God. Following this, Wigglesworth discusses different expressions of faith in the Bible, supporting his words with examples taken from the scriptures. Anecdotes concerning Jesus, and the many distractions and temptations he had to endure, are held up as prime examples of how faith may be preserved and strengthened.
The teachings in this fine volume are ultimately inspiring; they reintroduce us to Jesus and the Gospels in a way they is fresh and joyous. The lapse of time since their original publication in the 1920s and 1930s has not dulled or blunted the words; if anything, Wigglesworth's lessons are more important to follow today than they ever have been.