An Atlas of the Sand Hills: Resource Atlas #5b, third edition (Paperback)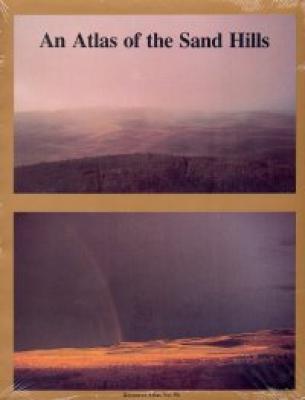 Description
---
This is an indispensable reference to the geology and hydrology of the Nebraska Sand Hills. The editors have accumulated large amounts of research data and presented them in text, tables and maps that amply illustrate what makes the Sand Hills unique. Bonus sections include introductions to the area's plant, animal, insect, fish, amphibian, reptile, bird, anthropology, land development, range management and mineral resources.
Praise For…
---
An Atlas of the Sand Hills is much more than an atlas: informative,

well-written text complements the collection of maps, illustrations, and photographs throughout. Comprised of eighteen chapters by experts in each topic area, the atlas opens with an introduction in which the editors present an appealing and accurate view of the Sand Hills through photographs and descriptive text. The following six chapters describe the region's physical or abiotic components, including climate, geology, soils, groundwater, streams,lakes and wetlands. The middle seven provide an overview of plant and animal life; the final four summarize the history of the Sand Hills ' human inhabitation as well as current use and management. Each chapter has a full complement of photographs, illustrations, and tables that present its content visually. A complete index aids the reader in finding specific topics. Regardless of edition, the atlas is an outstanding reference on the natural history of the Sand Hills. The editors certainly succeed in attaining their principal objective of providing " the reader with a better understanding and deeper appreciation of this distinctive area of Nebraska."



Walter H. Schacht, Department of Agronomy, University of Nebraska-Lincoln.