Waterfalls of Minnesota (Best Waterfalls by State) (Paperback)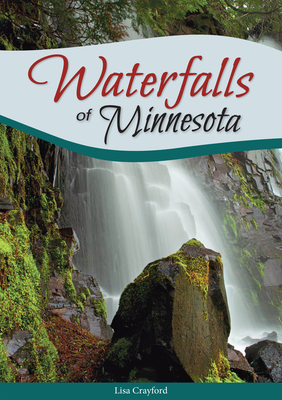 $16.95

Usually Ships in 1-5 Days
Description
---
Find Your Way to Minnesota's Most Beautiful Waterfalls
Let Master Photographer Lisa Crayford guide you to the top-ranked waterfalls in the state, as well as her "secret waterfalls." Your bucket list should definitely include these 117 gorgeous locales that decorate Minnesota's landscape.
With this book in hand, you can easily plan to see them all. The waterfalls are organized geographically and ranked by beauty. Start with the ones nearby, then get away to discover those farther afield. These natural wonders prove that the Land of 10,000 Lakes is also home to some of the most picturesque waterfalls in America
In this book you'll find
all the information you need, like directions, distance, hike difficulty and more
a curated look at each locale, including not-to-miss sights and activities, as well as things to do in the surrounding area
details about each waterfall, such as height, width and the best time of year to visit
Bridge views, short hikes, secluded waterfalls in urban areas and hidden gems along the North Shore--experience them all with this wonderful guidebook
About the Author
---
I was born and raised in Hutchinson and got my first camera at the age of 11. My models included Mittsie, my blue-eyed black lab, all my stuffed animals and dolls, my dad with his tractors and pigs, and my brother with his GMC S15 truck and his sheep. In 11th grade, Media Tech was an elective class that helped me learn more about film cameras. After high school I chose the professional photography program at Willmar Technical College and studied portrait and commercial photography for two years. After graduation I worked for Sue Dropp for five years at Dropp's Unique Photography in Waite Park. I learned a lot about the portrait world of photography and decided to open up my own studio in April 1999. Country Gallery is located on 10 beautifully landscaped acres in central Minnesota. We photograph families, children, pets, high school seniors, school sports teams, and charity events. In April 2012 I gave myself the assignment to "photograph Minnesota." It's been a fun traveling adventure that has led me down many different roads, both literally and figuratively. All in all, I do what I love and thoroughly enjoy my profession. It gives me great flexibility with my schedule and offers me a wide variety of subjects and places to photograph.