Woodcraft and Indian Lore (Paperback)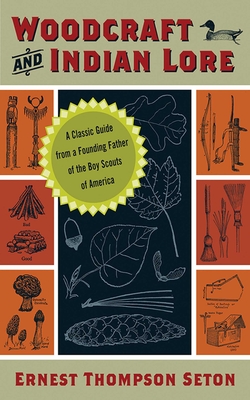 Description
---
"I should like to lead this whole nation into the way of living outdoors," wrote Ernest Seton over seventy-five years ago. If the nation was in need of a dose of nature then, we can certainly benefit even more from Seton's sage advice now.

Learn how to build a campfire, a dam, or a birch bark basket; to recognize animal tracks, constellations, and all manner of forestry; to stop a nose-bleed, ease poison ivy, or soothe a sore throat with natural remedies; to make delicious biscuits on the trail and spot edible mushrooms; and more. This book is essential for Boy Scouts and their leaders, and great fun for anyone desiring a fuller experience of outdoors life.
About the Author
---
Ernest Thompson Seton was a cofounder of the Boy Scouts of America, an award-winning wildlife illustrator, and a strong advocate for the political and cultural rights of Native Americans. The author of more than fifty books on nature during his lifetime, Seton died in Santa Fe, New Mexico, in 1946.