Field Guide to Wildflowers of Nebraska and the Great Plains: Second Edition (Bur Oak Guide) (Paperback)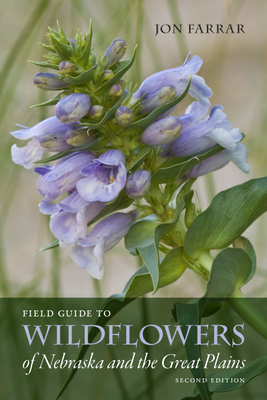 $45.00
Email or call for price.
Description
---
From the mixed-grass prairies of the Panhandle in the west, to the Sandhills prairie and mixed-grass prairies in central Nebraska, to the tallgrass prairies in the east, the state is home to hundreds of wildflower species, yet the primary guide to these flowers has been out of print for almost two decades. Now back in a second edition with updated nomenclature, refined plant descriptions, better photographs where improvements were called for, and a new design, Jon Farrar's Field Guide to Wildflowers of Nebraska and the Great Plains, originally published by NEBRASKAland magazine and the Nebraska Game and Parks Commission, is a visual treat and educational guide to some of the region's showiest and most interesting wildflowers. Organizing species by color, Farrar provides scientific, common, and family names; time of flowering; distribution both for Nebraska specifically and for the Great Plains in general; and preferred habitat including soil type and plant community from roadsides to woodlands to grasslands. Descriptions of each species are succinct and accessible; Farrar packs a surprising amount of information into a compact space. For many species, he includes intriguing notes about edibility, medicinal uses by Native Americans and early pioneers, similar species and varieties, hybridization, and changes in status as plants become uncommon or endangered. Superb color photographs allow each of the 274 wildflowers to be easily identified and pen-and-ink illustrations provide additional details for many species. It is a joy to have this new edition riding along on car seats and in backpacks helping naturalists at all levels of expertise explore prairies, woodlands, and wetlands in search of those ever-changing splashes of color we call wildflowers.
About the Author
---
Author of Birding Nebraska: Where to Find Hundreds of Species on the Great Plains as well as hundreds of articles for NEBRASKAland magazine, Jon Farrar has been a writer, editor, and photographer for the Nebraska Game and Parks Commission for forty years.
Praise For…
---
"What great news that this valuable field guide is back in print! Jon Farrar is a masterful photographer, and the beautiful images that illustrate this book are crisp, accurate, and a great aid to identification. The photography alone makes the book worth owning, but the concise and informative text that accompanies each species description will be appreciated by anyone wanting to learn more about the flora of the region."—Jim Locklear, past director, Dyck Arboretum of the Plains and Nebraska Statewide Arboretum
"Field Guide to Wildflowers of Nebraska and the Great Plains set a new standard for field guide photography when it was first published in 1990. The color photographs are more than illustrations. Jon Farrar combines his decades of experience with photography and his unique ability to use light to create works of art. The book is arranged by flower color. The descriptions are brief but include the important characteristics. A user-friendly bonus is that the plant measurements are provided in inches rather than millimeters and centimeters. This updated book will be a welcome addition to the plant identification tools of wildflower enthusiasts throughout the Great Plains."—James Stubbendieck, director, Center for Great Plains Studies, University of Nebraska 
"
"The clear, natural photographs in Jon Farrar's Field Guide to Wildflowers of Nebraska and the Great Plains show colors and details seldom seen and set a standard for books of this sort. Many of the plants illustrated are rarely photographed with such care, and they grow in a region that's often neglected by similar manuals. Farrar's text is accurate and detailed enough to suit a wide variety of users, without overwhelming them with technical terms. Its accuracy is assured because many local experts have reviewed it for both editions."— Robert B. Kaul, curator of botany, University of Nebraska State Museum, and coauthor, The Flora of Nebraska