RX: Why a Healthy You Requires a Healthy Planet (Paperback)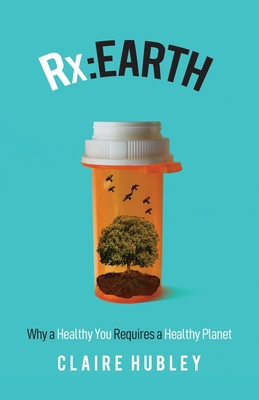 Description
---
Climate change affects more than just the natural world; it affects our health as human beings. A clean environment means cleaner air to breathe, healthier food to eat, and safer water to drink.
Rx: Earth: Why a Healthy You Requires a Healthy Planet explores the hidden effects of climate change on our overall health and encourages us to take stronger actions to improve our lives by supporting our planet. It includes stories and insights from the WHO, Kim Knowlton of the NRDC, and National Geographic reporters.
In this book, you'll learn about the many ways climate change is harming human health and how our social institutions are allowing this to continue, including:
How the contamination of our air and water is prolonging chronic disease
The dangers unpredictable weather poses to our food system and high-risk areas (think hurricanes and wildfires)
The effects climate change has on different sectors of society such as women's and minority rights
Climate change has already been reshaping the natural world, global economies, and our choices for the future. By caring for our environment now, we can protect our health, our future, and generations to come.