An Appetite For Change?: Are Governments, Society and Farmers willing to make the changes that are now necessary to ensure the wellbeing of fut (Paperback)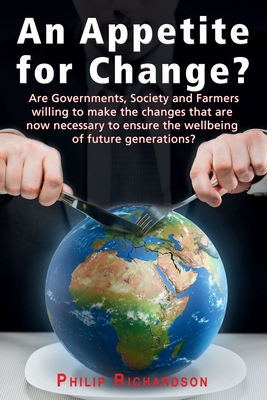 $15.99
Usually Ships in 1-5 Days
Description
---
The production of food is a major contributor to greenhouse gas emissions. Unprecedented human demand for food, particularly for meat and milk, presents a huge challenge to farmers who, at the same time face increasing pressure to conserve the environment. This book explains how farmers across the world must learn to cope with increasing climatic change and mounting environmental and economic stresses over the next few decades. Time is desperately short to make the necessary changes and without clear signals from governments and society, farmers will struggle to do so. The author points out how governments are generally slow to develop coherent long-term strategies to maintain viable farm businesses and emphasises the importance of more research and practical innovation, and the need for governments to encourage consumers to adjust their current diets toward healthier and less environmentally damaging alternatives.
The book underlines the importance of achieving much wider global understanding of the complex and interlinked issues which must be addressed. The main issues, such as soil degradation, water availability, environmental damage and food waste are all addressed individually, whilst highlighting the links between them. There is a plea for greater cooperation both within and between governments and for changes to the economic system to enable proper account to be taken of social and environmental costs. The millions of farmers across the world on whom we all depend for food, face an increasingly uncertain future if understanding of their problems is too limited and if responses by governments and businesses are short-term, uncoordinated and self interested.
Written by a farmer for a non-academic audience this book explores whether the current generation really has a sufficient 'appetite for change' to offer future generations the chance of a good life.