Remarkable Bicycle Rides (Hardcover)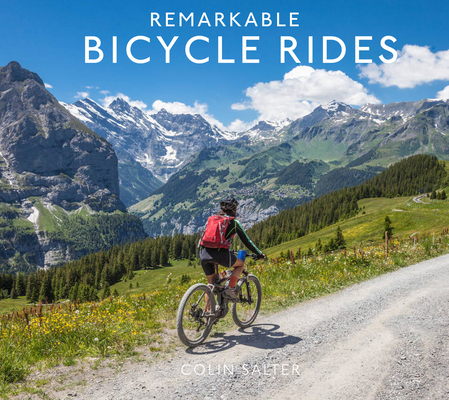 $40.00
Email or call for price.
Description
---
Remarkable Bike Rides features over 50 of the most spectacularly scenic, exhilarating, and challenging rides from around the world.

The latest title in the bestselling Remarkable series, this is a fully illustrated collection of some of the most spectacular and life-affirming cycling trips from around the world. There are the classic mountain climbs beloved of followers of the Tour de France and the Giro d'Italia, such as the climb to Alpe D'Huez in France and the Stelvio Pass in Italy. Gentler touring routes include the Hadrian's Cycleway, which crosses from Britain's Solway Firth to the North Sea following the line of Hadrian's Wall.

For those wishing to push themselves to the very edge, there is the North Yungas Road, also known as El Camino de la Muerte (Death Road), in Bolivia; bike trails round some of the world's most spectacular national parks, such as the Canyonlands National Park, and a journey through the forests and mountains of Transylvania.
About the Author
---
When author Colin Salter isn't penning his incredibly successful "100" series (100 Books that Changed the World, 100 Speeches, 100 Letters, and 100 Children's Books), he likes nothing better than taking his mountain bike out to the highlands and islands of his native Scotland. The author of Remarkable Road Trips, Colin has swapped four wheels for two in this global treat for all levels of cyclists.