Vegan for Beginners 2021: Plant-Based Diet Cookbook with Delicious High-Protein Recipes and Meal Plans for a Strong Body and Excellent Health (Paperback)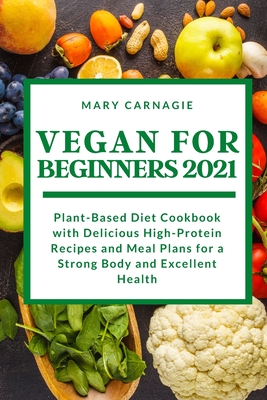 Description
---
55% OFF FOR BOOKSTORES
Boost health and wellness with the power of vegan and weight loss-together
A vegan-friendly ketogenic diet is possible-and delicious. In your hands you hold the complete guide to eating meals that are free from animal products but still contain the right high-fat and low-carb nutritional content for achieving ketosis (changing the way your body burns fuel, to aid with health and weight loss).
The Vegan Diet helps you:
Get prepped
Get cookingi
Get eating
Weight loss meets healthy with this amazing book.