Rooted: Central Arkansas Table & Farm (Paperback)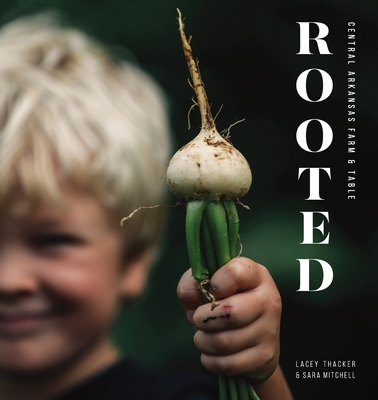 $26.95
Usually Ships in 1-5 Days
Description
---
Planting a seed is just the beginning.
Committed carnivores and veggie lovers alike will more intimately understand and appreciate the locavore foodways of Central Arkansas as Rooted unearths the stories of two dozen farmers, artisanal food producers, and restaurants driving the food scene in the heart of The Natural State.
As you meet local chefs who stop by the farmer's market at the end of the day to buy leftover produce and work it into a recipe, farmers growing for local schools and poverty-stricken residents, a former orphanage now providing education for future farmers, a grower applying his experience to the burgeoning hemp industry, and a welder turned buffalo farmer, you'll see there is much more happening in our local food movement than meets the eye.
As the tight-knit network of Central Arkansans committed to bringing the community a healthier, higher-quality product are revealed, readers will come to understand the vital nature of these relationships in elevating us all.