What Jesus Expects of Us (Paperback)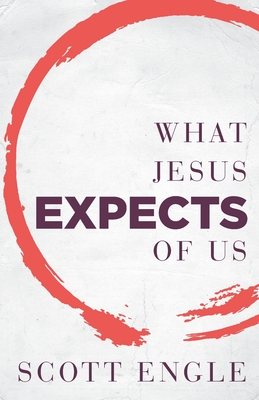 $17.99

Usually Ships in 1-5 Days
Description
---
What does it mean to lead a worthy life?
Much of Christian teaching today focuses on the benefits of following Jesus. We seek Jesus to heal our wounds, cure our sicknesses, and strengthen our marriages. We want Jesus to be our therapist and our life coach.
Indeed, Jesus promises that we are blessed when we follow him. But he also charged us with doing more. What if we could pray not just to receive blessings, but to understand what Jesus expects of us, and for the power to hear and to act?
The apostle Paul once wrote a letter to circulate among the earliest house churches in western Asia Minor, imploring them "to lead a life worthy of the calling to which you have been called" (Ephesians 4:1).
This book offers a set of Bible studies to help us answer the question, "What does Jesus expect of us?" It assumes that Jesus is more than a divine vending machine-that with faith comes responsibility. Every chapter has a single purpose in mind: to open up the pages of Scripture so that you, the reader, might "have the power to comprehend, with all the saints i.e., believers], what is the breadth and length and height and depth, and to know the love of Christ that surpasses knowledge, so that you may be filled with all the fullness of God" (Ephesians 3:18-19).
The latest work from biblical teacher Dr. Scott Engle looks at the responsibilities of Christians who are serious about following Jesus. Engle brings fresh perspectives and life applications to well-known stories of Scripture.